Description
Enscape to V-Ray compatibility
If your team is using Enscape for design development in Revit, this is the news you've been waiting for: V-Ray 6 reads Enscape cloud settings, materials, and compatible assets, allowing Revit designers and visualization specialists to collaborate like never before.
Enscape clouds are transferred to illuminate your model in its true lighting. Enscape clouds are transferred to illuminate your model in its true lighting. You can apply V-Ray properties to Enscape materials to take them to photorealism or substitute them with V-Ray ones. 3D models can be replaced with higher-quality equivalents without starting from scratch.
With this compatibility, early design intent is kept and arch-viz specialists can build on the work in a smooth handover.
New workflows
Boost your visualization with powerful new tools.
V-Ray Decal
Apply graffiti, road markings, autumn leaves, or other unique materials onto surfaces. And add realistic relief using displacement. V-Ray Decal can be placed without limitations, so you can project it across multiple objects in your model, or stack one over the other if your project requires it.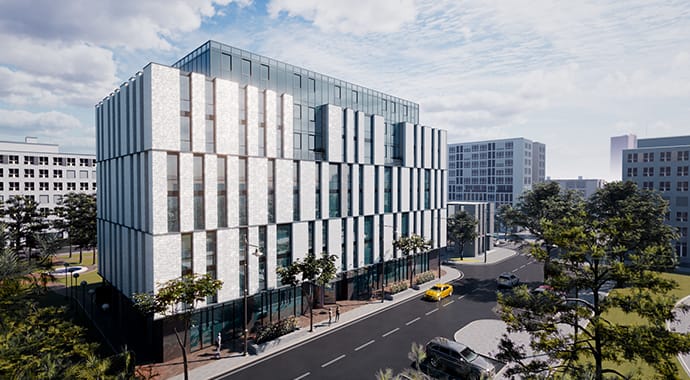 Procedural clouds
Cirrus, stratus, or cumulus? Enrich your skies with exactly the clouds you envision and animate their movement in solar study animations.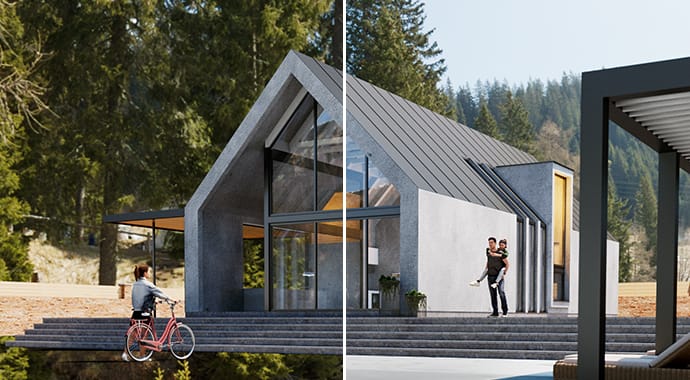 Finite Dome light
Embed your model into an HDR image environment and tune the scale of the surroundings to perfection.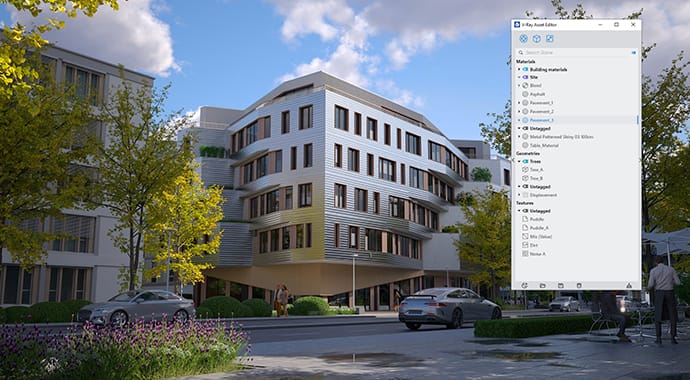 Asset tags
Group families and materials with the new tagging system to manage complex projects more efficiently.
Better materials
More control and more realism than ever before.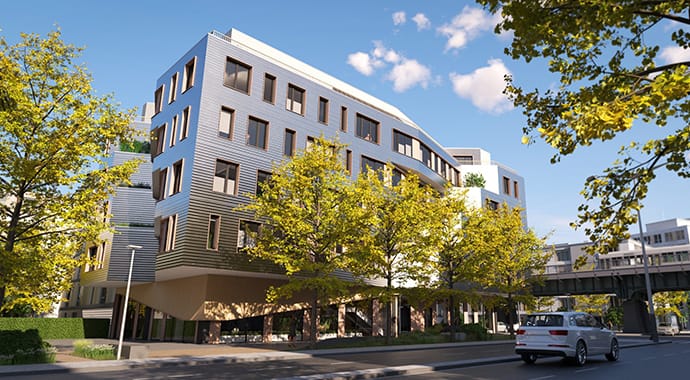 Realistic Generic materials
Visualize native Generic materials with improved fidelity and refine them to photorealism in the Asset Editor.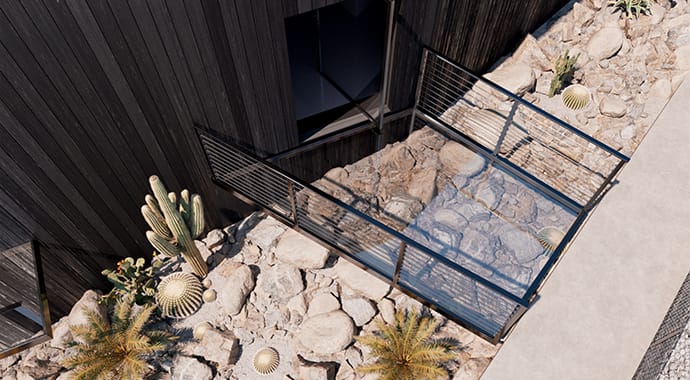 Improved Dirt placement
Place dirt or weathering effects exactly where you want them by including and excluding objects.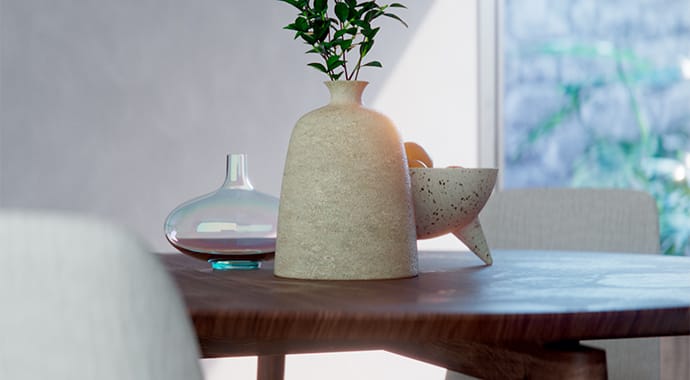 Enhanced translucent materials
Render materials such as frosted glass and marble faster with the improved subsurface scattering mode.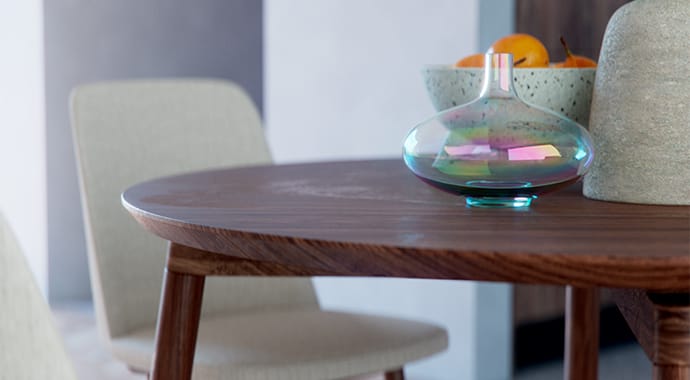 Iridescent materials
Create iridescent materials such as soap bubbles, oil spills, and polarized glass with the new Thin Film option.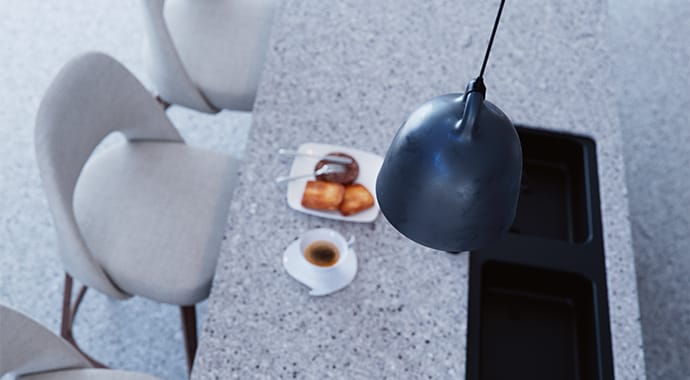 More accurate reflections
Render metals and other rough reflective materials with improved accuracy.