Description
Enscape-2.9.1+34079: 2020/12/02

Supported Solutions
Version: 2.9.1+34079
Released: 2020-12-02

Custom asset library
Offline assets
Video textures
Displacement mapping
User account licenses
Localized standalones
Batch rendering performance improvements
Custom attributes and confidentiality for BIM Track
Real-Time Rendering with live link & VR
Collaborative Annotation


At a time when the need for collaboration has never been so important, with Enscape's new Collaborative Annotation feature, you can capture and document issues related to your 3D models.  
Whether it's a question, clash observation, or RFI (request for information), issues can be created in Enscape 2.8, and together with any saved model views be added to your project. Simply click the "C" key on your keyboard to get started or create a new issue at a specific position by right-clicking any surface in Enscape and selecting "Create Issue". 
I think this will be a tool that will really elevate how we communicate and document issues and decisions moving forward.
Lasse Herbo Madsen, Architect, Vilhelm Lauritzen Architects
What's more – for improved BIM collaboration, Enscape is now fully-integrated with BIM Track, a world-leading cloud-based BIM communication platform. This provides you with a number of options when it comes to raising, tracking, and resolving issues, including the ability to view and resolve them in design software such as Revit, SketchUp, ArchiCAD and Vectorworks.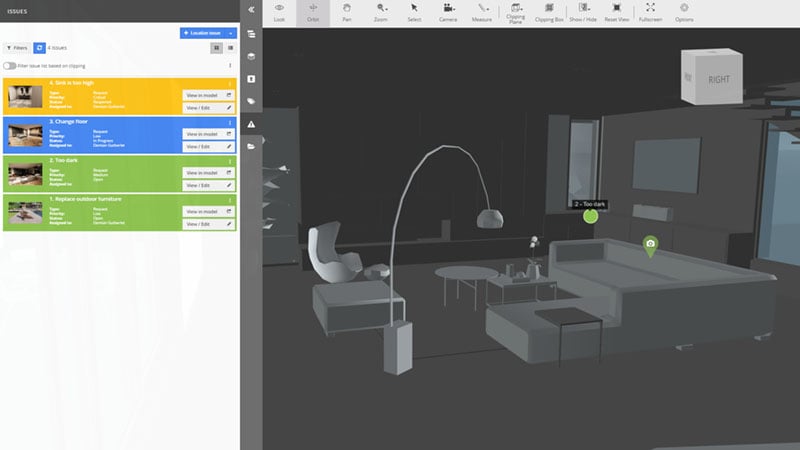 For clients and stakeholders who also need to track the progress of certain issues, no modeling tool or Enscape license is required, making it easy to improve communication, collaboration, and transparency with external contributors.
With Collaborative Annotation, you can identify and resolve outstanding issues faster than ever, making it an essential component and valuable addition to your daily workflows.  
To learn more, check out our knowledge base article. You can also review our overview video at the bottom of this post and sign up for our Q&A webinar on July 30. 
Animated Vegetation

400 new assets have been added to the Enscape asset library over the last few months, taking the total number of free, ready-to-use objects, people, and vegetation to over 1,900! 
This includes 300 high-quality vegetational assets which can be inserted into your scenes to help bring a level of authenticity to your projects. And now, with version 2.8, you can select from a range of animated vegetation to really make things pop and come to life!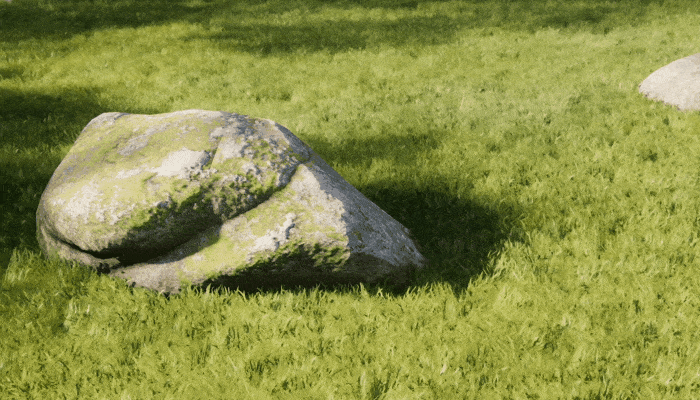 Being able to introduce movement to your landscaping elements through controlling the wind speed and direction, enables you to create more realistic animations and authentic walk-throughs. Viewers can better immerse themselves in a presentation as they see the leaves of a tree shimmer and the grass ripple thanks to the addition of animated vegetation. 
Animated vegetation is viewable in walk-throughs, videos, and virtual reality. Learn more in this blog post: New Enscape Assets: Healthcare, Animation and Wind!
Asset Package – Healthcare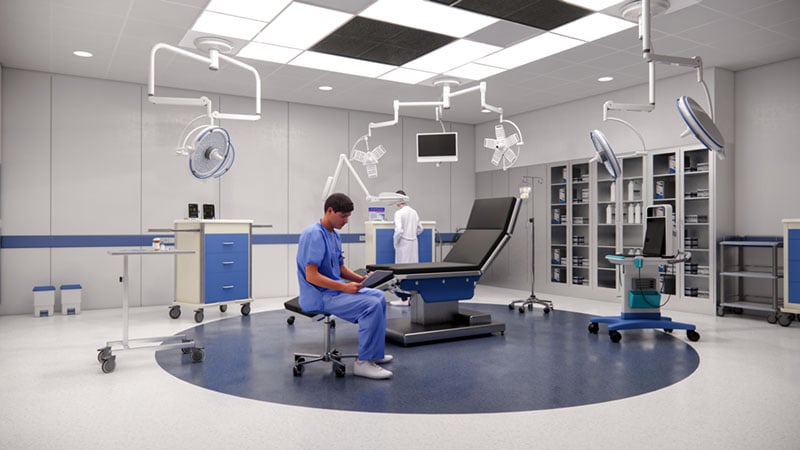 Whether you're designing a small clinic or a large hospital campus, you now have access to an incredible array of health-related assets in the form of doctors and nurses, medical equipment and furniture to help bring a level of vivacity to your scenes.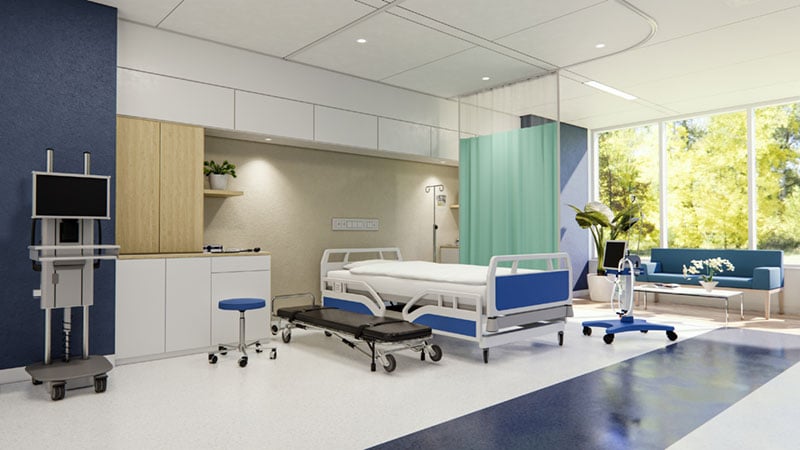 Thanks to the healthcare asset package, architects and designers can test and showcase room layouts and usability with life-like medical tools, equipment, and staff. 
From operating equipment to surgical lamps and CT scanners, choose from a wide range of healthcare-related assets and introduce a new level of realism to your projects.
Asset Library

 for 

Vectorworks

If you're a Vectorworks user, you can now take advantage of the entire Enscape Asset Library and enrich your renderings with over 1,900 high-quality assets.  
We introduced Enscape for Vectorworks back in March with the roll-out of a public beta to support Vectorworks Service Pack 3. If you haven't yet signed up for the beta which is free until October 2020, click here. 
Views

 for ArchiCAD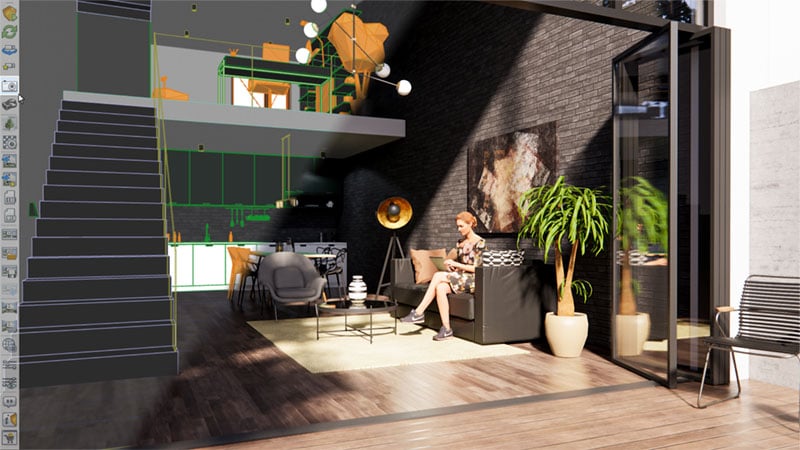 With Enscape 2.8, it's possible to manage views for ArchiCAD, allowing you to easily navigate and browse pre-selected viewpoints within your projects. 
By clicking on the "Create View" button in the toolbar or menu and giving your new view a name, you'll be able to see it displayed in the ArchiCAD view map inside an Enscape folder. 
You can also carry out batch renderings and link your visual settings. 
Language

 

Support
As we continue our international expansion, Enscape, which is already available in English and German, is now available in French, Italian, Spanish, and Portuguese. 
We're excited to be able to support more users in their native language, helping professionals and students maximize their understanding and usage of Enscape and create photo-realistic renders and virtual reality experiences in real time.